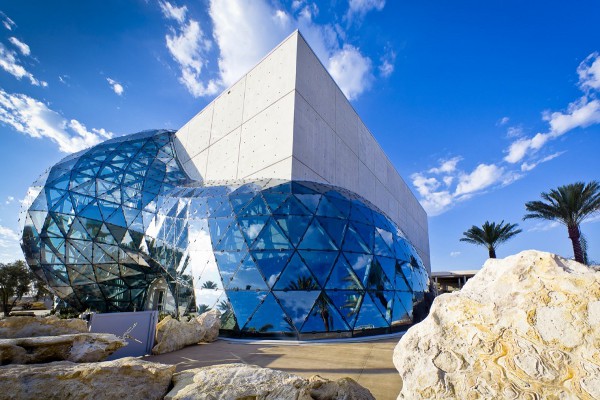 The Baby Boomers no longer dominate the generations. According to ­FloridaRealtors®, there are almost 79 million Millennials in the U.S. With­­Millennials being the largest generation in history, what could this mean for­­"Heaven's Waiting Room"­­ ­­Well, according to NerdWallet's analysis, The 'Burg is the leading city for Millennial ­­Job Seekers in the state of Florida, which means we may no longer live in an area­dominated by retirees.­
So what is there to do in an area with beautiful beaches, a renewed downtown, and­­the record holder of the most days of sunshine in a row­ Here are our Top 5 favorite­­things to do in St. Petersburg.
­
1) Shopping and Dining. What was once known as Baywalk in Downtown St.­­Petersburg is now Sundial. Sundial includes premier restaurants and­­nationally recognized retails stores to provide you with endless shopping­­and dining pleasure. After spending a day perusing the racks at White House­­Black Market, ­or Lululemon and afterwards­enjoy a delicious dinner at Sea Salt.
2) Jet Skiing and Boating. With plenty of boating rental locations along the­­beaches, there are plenty of opportunities to take a spin in the gulf. And with­­the warm temperatures lasting year round, who says you can't have an­­exciting summer day in December­
3) Saturday Morning Market. Every Saturday from 9 a.m. to 2 p.m. local­­restaurants, shops and farmers come together in Downtown St. Petersburg to­­share their products and services. Experience the variety St. Petersburg has­­to offer from French cuisine to southern comfort foods, there's a flavor for­­everyone to enjoy.
4) Dali Museum. Downtown St. Petersburg is home to the largest collection of­­Dali works outside of Europe. For under $25 an adult, you can enjoy the work­­of Dali along with another featured famous artist from history. Currently, the­­Dali Museum is featuring Leonardo DaVinci.
5) Fourth of July on the Beach. Each Fourth of July the city of St. Pete Beach and­­along other beaches, barges full of fireworks are displayed right after sunset.­­Enjoy a beautiful day at the beach and watch the sunset before enjoying the­­show.
­
The city of St. Petersburg has so much more to offer. As a home we love so much,­­we hope to share a piece of it with you. Share your favorite things about The­­'Burg in the comments below!